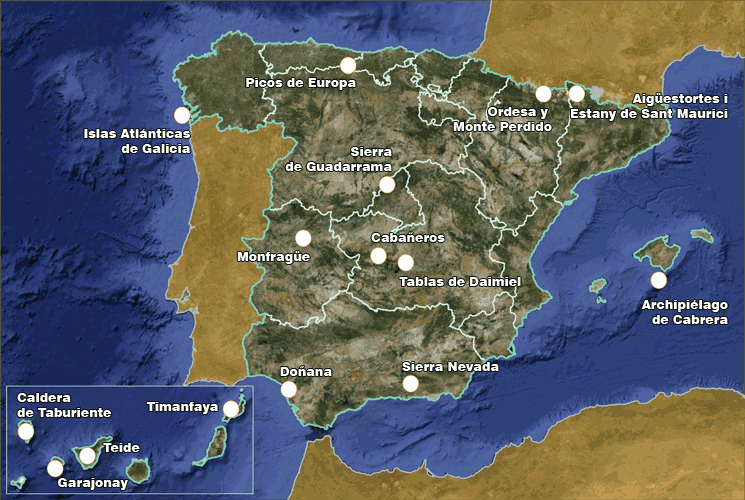 Spain has 15 National Park, very diverse, suitable for everybody to discover.
Picos de Europa
Location: Asturias, Cantabria and Castile and Leon
Area: 646.6 km²
Since: 1918 (the first national park in Spain)
Climate: Humid and rainy because of being only 20km from the sea, snowy winters. Fog and sudden changes in weather are common.
A mountain range which lies in 3 different autonomous communities of Spain. It consists of mostly 3 massifs: the Eastern Massif (Andara), Central Massif (Urrielles) and Western Massif (Cornión). It is especially mountainous area with more than 200 peaks that are higher than 2km. Even though it rains a lot, there aren't many lakes because of the rocks. This park is unique because it is a biosphere reserve which was nominated by UNESCO. There are also many caves that are considered ones of the deepest in the world.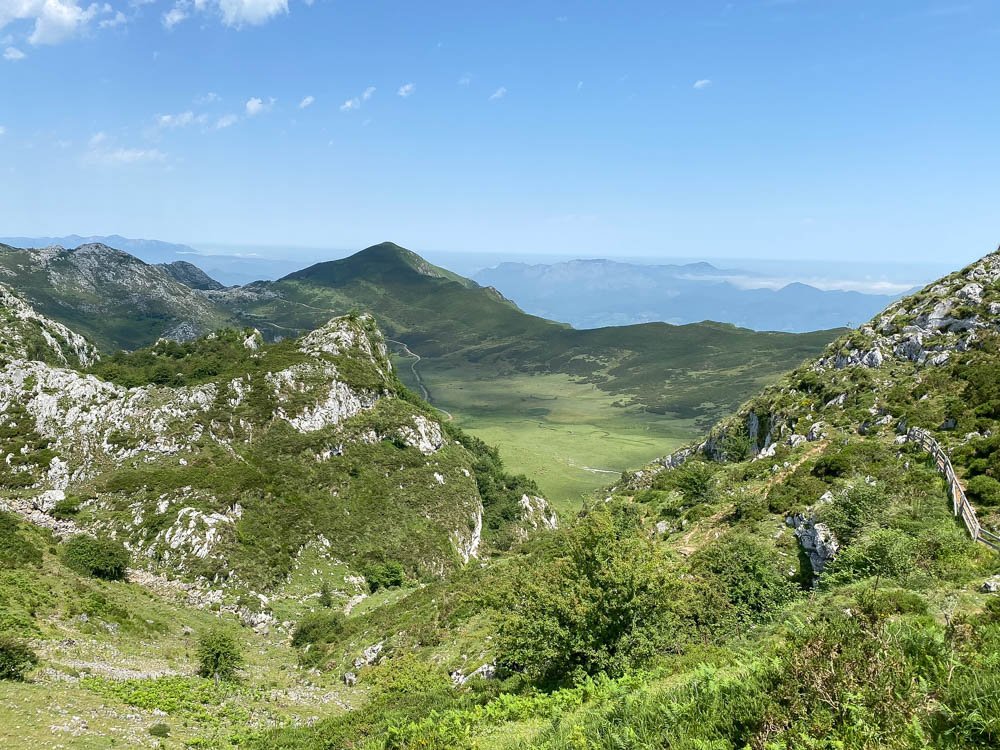 Sierra de Guadarrama
Location: Castile and Leon and Madrid
Area: 339.6 km²
Since: 2013
Climate: Dry, hot summers and wet, cool winters.
You will find there: A large mountainous area, this mountain chain starts in Portugal and ends in Madrid. There are many trails for hiking and riding bikes, as well as skiing areas. There are also many granite rocks that can be very enjoyable for people who wish to try (or already tried) rock climbing. Moreover, this area is very rich in flora (1500 species) and fauna (1,280 species). There are many species of trees (pines, hazelnuts, oaks, etc.), wide variety of amphibians and reptiles, numerous birds and mammals that represent from 40percent to 50percent of Spain's biodiversity.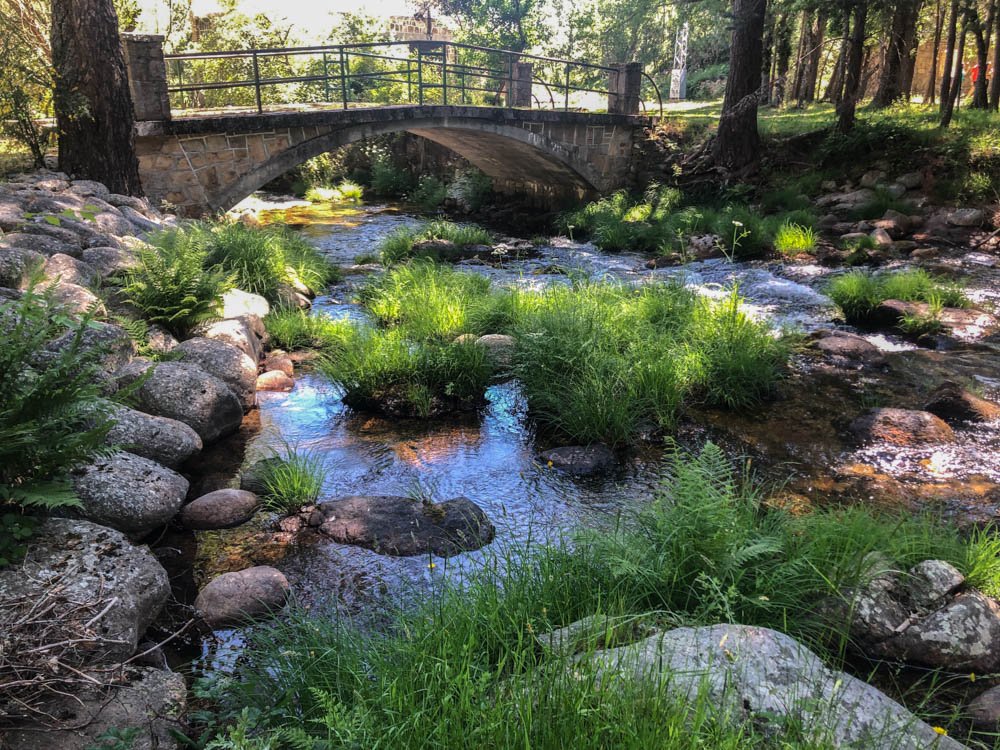 Caldera de Taburiente
Location: Canary Islands
Area: 46.9 km²
Since: 1954
Climate: Rainy winters and dry summers. Warm the whole year, average temperature 18-24C.
The main object here is Caldera de Taburiente. It is believed that these mountains that actually have the shape of crater were a real crater long ago. There are also pine forests, springs and streams, waterfalls and rocks. It's a good place for hiking since there are many hiking trails.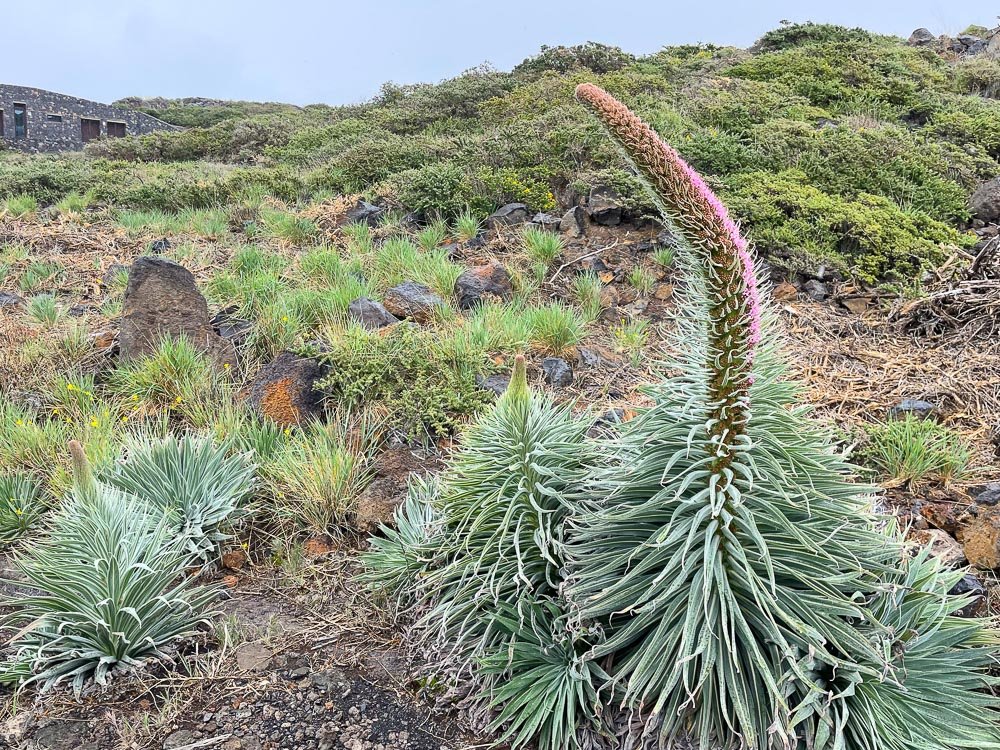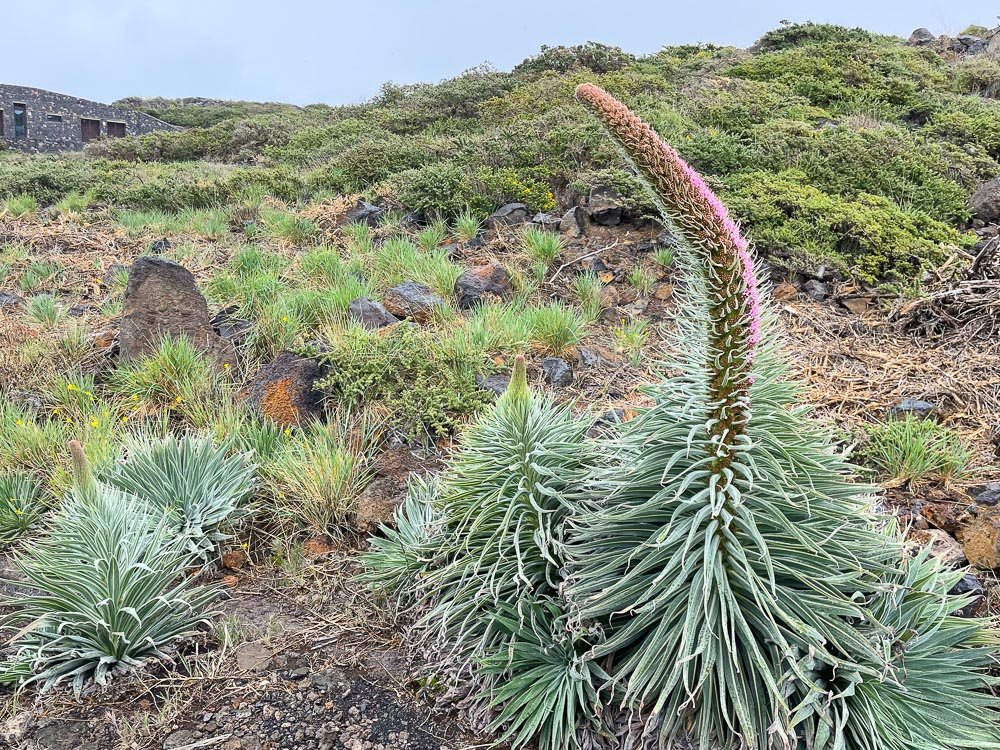 Aigüestortes i estany de sant maurici
Location: Catalonia
Area: 102 km²
Since: 1956
Climate: Alpine (mountain) climate. Snowy winters, colourful summers.
High mountains and crystal-clear water. This area has a diverse and interesting fauna with fir trees that are a few centuries old, as well as many black pine trees. Even if this area is not that large (20km from east to west and 9km from north of south), it has even 200 lakes. There are also numerous streams and waterfalls that come down from the mountains, amazing valleys and mountains that are over 3km in height. When it comes to fauna, this place also has something to show off: wide variety of small and large mammals.
Islas Atlánticas
Location: Galicia
Area: 84.8 km²
Since: 2002
Climate: Annual degree 13-15 degrees since this climate is a mix of Mediterranean and Atlantic. Rainy and cloudy.
Most of the park is actually the sea area since this park consists of a group of rocky islands. This national park is important for its land-sea ecosystem. There are numerous colonies of sea birds, as well as other unique underwater animals like turtles, dolphins, seals, whales, shellfish and corals. This park also is a home for 200 species of seaweed.
Cabañeros
Location: Castile-La Mancha
Area: 409 km²
Since: 1995
Climate: Summer droughts, rains in autumn and spring. Snow is rare during winter.
Meadows and a huge variety of fauna. 25percent of the invertebrates that can be found in the national park are endangered which makes this place very important for preserving them (there are around 250 of them in total). There are 45 different kinds of large mammals but the main fauna there is birds (276 species). People who love observing people, wild-life and like a nice landscape will definitely find this place amazing.
Tablas de Daimiel
Location: Castile-La Mancha
Area: 19.28 km²
Since: 1973
Climate: Long, hot and dry summers but pretty cold winters (around 9C). Rainfall can be expected mostly at autumns and springs.
Wetlands that are formed by poor drainage and overflows of the 2 rivers that are called Guadiana and Cigüela. This is home to many migratory birds at winters and it is a part of the path for others. Because of water, there is a huge variety of flora and fauna. There are no more floodplain wetlands in the Iberian Peninsula since this is the only one that remained. Overall, this kind of ecosystem is unique in Europe.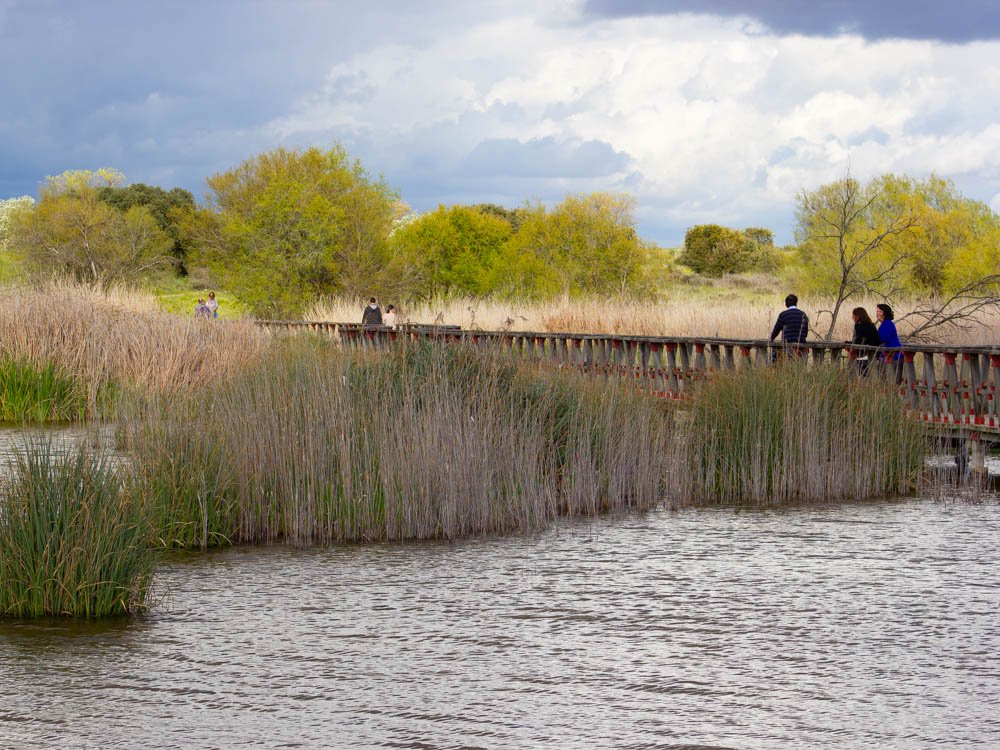 Sierra Nevada
Location: Andalusia
Area: 858 km²
Since: 1999
Climate: Due to mountains, the weather can change drastically. It is relatively warm at summers with the temperature 11-20C. On the other hand, winters can be freezing and rarely above 0C. Snowy winters and pretty dry summers.
Amazing scenery with valleys, pine forests and mountains that attract many hikers. Mulhacén and the Veleta are the highest peaks in the Iberian Peninsula which you can find in this national park. Furthermore, 15 peaks are higher than 3km. This park is extremely large and this is one of the reasons why this place is perfect for people who want to stay alone with the nature because it is rare to meet other people. This park also has mineral springs, torrential rivers and many forests; it has many various plants and animals that are pretty unique.
Cabrera Archipelago
Location: Balearic Islands
Area: 100 km²
Since: 1991
Climate: Warm and dry summers and mild with little rainfall winters. The average temperature throughout the year is 17C.
An unchanged nature with many unique species that belong only to this area. It has preserved a marine fauna like dolphins and sea snails that is now very rare in other islands nearby. Consequently, 87 km² of the national park is actually under the water. It is also a very important area for birds which is the reason why it has special protection.
Timanfaya
Location: Canary Islands
Area: 51.07 km²
Since: 1974
Climate: Very hot and dry.
So-called Fire Mountains that formed because of volcanic eruptions in the 18th century. These mountains got this name because the surface that is very hot which is around 400-600°C. There are in total more than 100 mountains that changed the view of the island drastically: the quarter of the island is now buried in the lava and ashes since the last eruption were not so long ago in the 19th century. This creates a unique look of the island since it feels like you are on Mars.
Garajonay
Location: Canary Islands
Area: 40 km²
Since: 1981
Climate: Constant humidity and rain because of low clouds. The climate is mild the whole year.
This national park is especially known for its rocks and different forests with 2000 species of plants but 70percent of these forests are laurel ones. It is very rich in fauna: many invertebrates and vertebrates, various amphibians, 2 kinds of reptiles and numerous birds. 50percent of the fauna is endemic (limited to this particular area), as well as 25percent of the flora which makes it even more unique and encourages us to be more cautious since it means that many species there are endangered.
Doñana
Location: Andalusia
Area: 543 km²
Since: 1969
Climate: Dry summers and cool, wet winters. The temperature is mild.
A very unique biodiversity, especially when it comes to birds. There are more than 500000 bird species that cross this national park which makes this park one of the most important place for migrating birds. It is also a home to more than 500 endangered bird species which makes this place very valuable in terms of preserving nature and this is probably the reason why entering this national park is strictly controlled.
Monfragüe
Location: Extremadura
Area: 179 km²
Since: 1797
Climate: Very hot summers and rainy winters. Freezing temperature is something rare.
Meadows and forests that were best preserved. Its Mediterranean forest is considered to be the largest in the world. There are numerous of beautiful rivers and reservoirs since water is essential in this park. It's a paradise for bird-watching since its massive rocks are the perfect place for the nests of birds. No wonder it is a very important ornithological zone in Spain.
Teide
Location: Canary Islands
Area: 189.9 km²
Since: 1954
Climate: Very hot summers (over 40 degrees) and freezing winters.
You will find there: Teide is the largest volcano in Spain and 3rd tallest in the world, as well as the main spot of this national park. It is enormously big crater that is 3718 metres high. Because of the height, the landscape changes as you go up. This national park is significant for showing the geological processes (there are still some lava left since the last eruption) and the biological diversity in such a place since there are 168 different plants and 33 of them are found only in this area .Even though there are only 10 species of birds, there are also various kinds of reptiles and mammals.
Ordesa y Monte Perdido
Location: Aragon
Area: 156.08 km²
Since: 1918
Climate: Hot summers and cold winters.
You will find there: Monte Perdido (meaning "lost mountain" (3,355m) is the highest peak in the Pyrenees and the national park overall is full of mountains. This park is unique for having the largest limestone stain not only in Spain, but also in Western Europe. There are also magnificent canyons and deep valleys that create the amazing landscape.