Asturias is a beautiful region in the North of Spain. Perfect for hiking and other outdoor sports.
Picos de Europa is the oldest National Park in Spain. And its high mountains are very popular among climbers.
In this post I recommend an easy trail that you can do with your kids, if they are use to hike a little.
The circular trail around the Covadonga Lakes
It starts high: 1025m (3362feet)
Lagos de Covadonga (Enol and Ercina) are very famous lakes in Spain.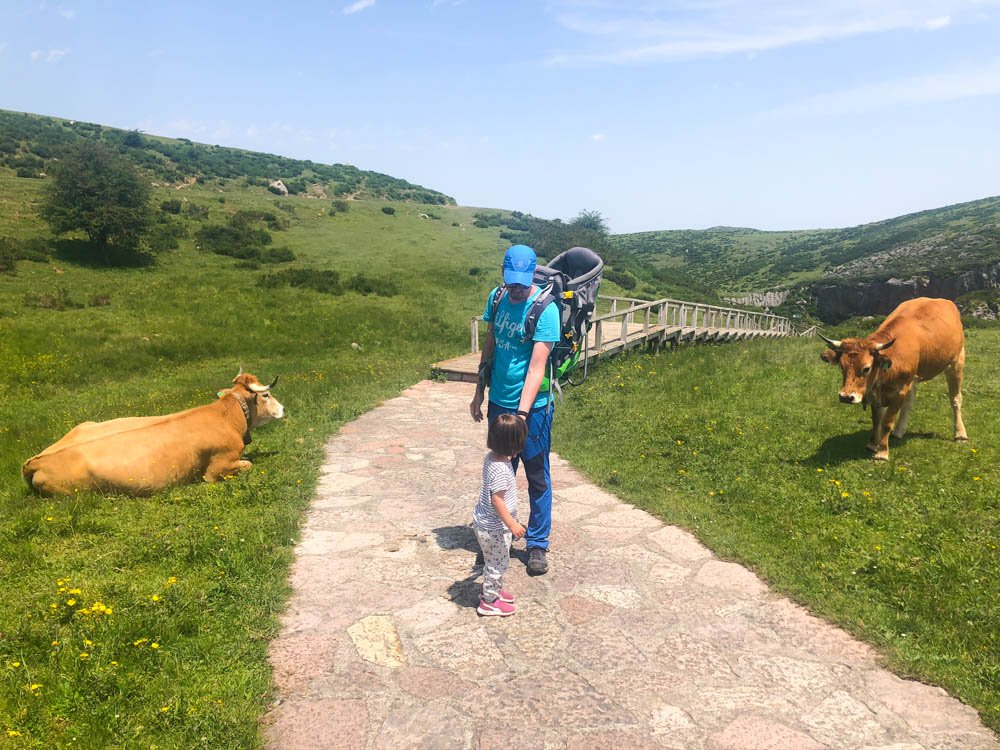 How hard is this hike?
It is a circular trail of 7,26km (4.5miles) with very little total elevation gain: 126m (413feet). The worst part is actually from the Parking lot to the beginning to the actual trail.
Buferrera Old Mines
As part of the trail you can visit the Buferrera old mines. They were used for the extraction of Manganese and iron, active until 1979 .
It has left a very unique landscape and two tunnels, one of which we can walk across as part of the trail. With the train tracks and the wooden structure that covers the walls. Two mine carts are also there for exhibit.
How to get to Covadonga Lakes
There is a parking near the Lakes, but unless you get there before 8:30am you can't get there with your own car. You need to park in Cangas de Onís or Covadonga and take a public bus (9€ round trip). There is one every 30min. Check their website here.
Food and drinks at the National Park
You can bring your own food or you can eat at one of the cabin restaurants near the lakes: El Casín, Bar Maria Rosa, and Refugio Vega del Enol.
You can also buy sandwiches there to bring them with you to the hiking trail. But us, we made our own sandwiches at home.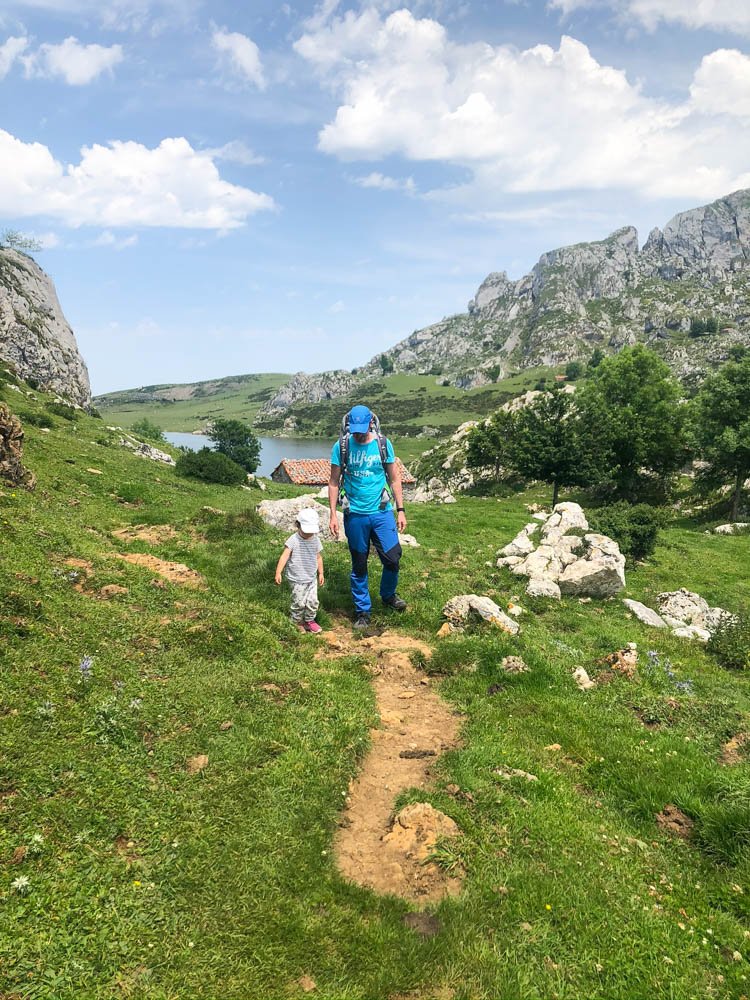 Map of this trail
Other things to see near the Covadonga Lakes
Covadonga Sanctuary
The History of the Christian Reconquest of Spain
According to history and legends this is The Valley where Pelayo won a battle against the Moslims in the year 722, this battle is considered the beginning of the reconquest of Spain for Christianity.
After your hike in The Covadonga Lakes you can make a stop in the sanctuary, and visit both the modern Basilica and the old Sanctuary-Cave, dedicated to Our Lady of Covadonga, also called 'La Santina', patron saint of Asturias.
Cangas de Onis
In your way to the Covadonga Lakes you will pass Cangas de Onís. A town with lots of restaurants and the very famous 'Roman Bridge' (it is not really roman), that you can see in all brochures about Asturias.