If caves attract you, this is a must-see. It is a very easily accessible chasm, it is not necessary knowledge of caving or to be accompanied by a guide. Just caution and good footwear.
Alcorón Chasm in Guadalajara
The Alcorón chasm is located in the Guadalajara Province, in the Alto Tajo Natural Park.
What is a chasm? A chasm is a cavity, just like a cave, with the difference that chasms develop vertically. It is a common geological formation in karst terrain, in which limestone rocks dissolve with the passage of water.
It is 62m deep, equivalent to a 20-storey building!
In the surroundings of Alcorón and Zahorejas there are around 60 more cavities. Although the one in Alcorón is the only one that has a simple access with stairs.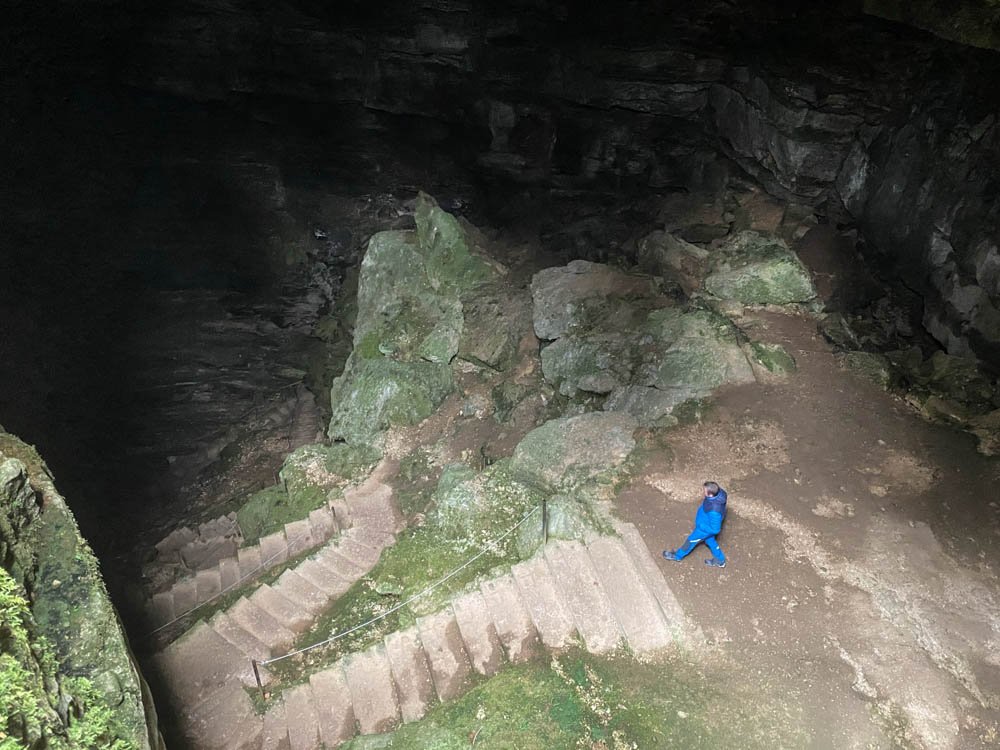 Useful information to visit the cave
It has a parking lot in front of the cave access
It is freely accessible, so it has no price or schedule.
Two tips:
Carrying a good flashlight, a better one than the one on your mobile, will allow you to observe the cave much better, especially the washings on the walls. Natural light reaches almost to the bottom, but not quite. For the last steps you will need a flashlight.
If you are lucky enough to not meet anyone else, as was my case, I recommend you stay for a while in absolute silence, and listen to the water seep through the walls and fall into the pool at the bottom of the chasm.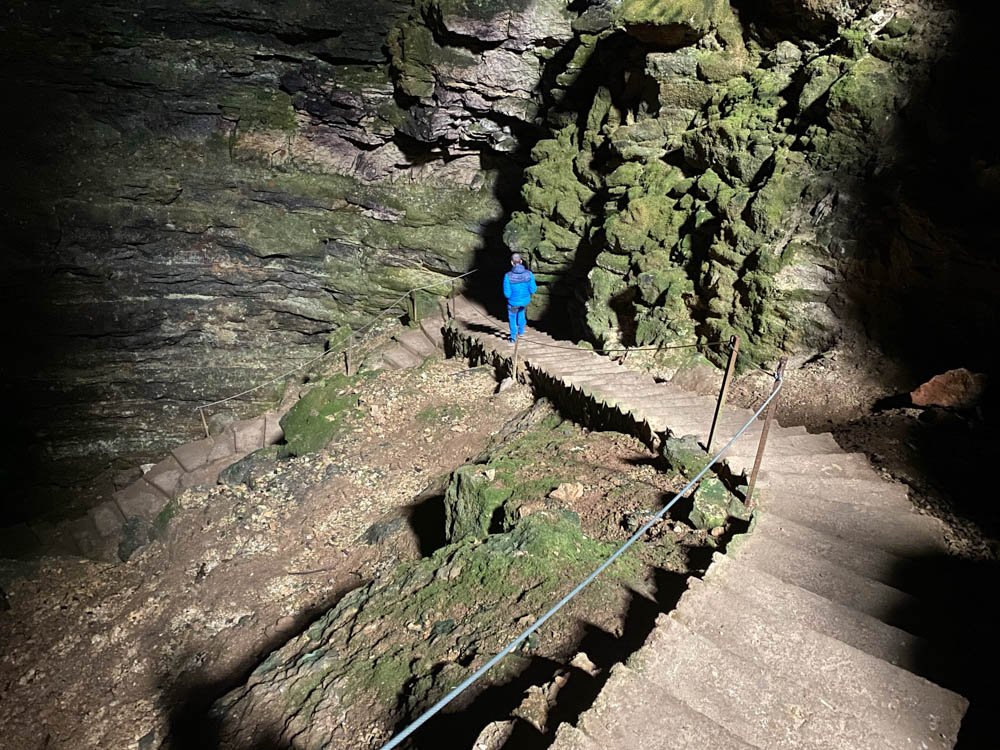 What can you visit near de Alcorón Chasm?
Ramera Cave: This is not free access, you need to book in advance.