If you liked our post on 'Delicious foods you should try in Spain', you need to read this one as well, there are some cocktails you need to know.
Tinto de Verano
You might think it is a sin to mix wine with soda, but summers in Spain are very hot and this really quenches the thirst. Also, wine in Spain is cheap.
Ingredients:
Red wine
Soda (lemon or orange)
Ice
Sangría
The most popular Spanish drink abroad. Sangria is prepared in a pitcher, that is why in most places you can not order only a glass. It is laborious and cheap to prepare just one glass. You will need to share!
Ingredients:
Red wine
Chopped fruits
Brandy
Sweetener (sugar, cinnamon…)
Ice
Clara
Spaniards drink much more beer than wine, and beer can also be mixed. If you order a clara the waiter would ask: "limon o casera?". Because it can be mix with lemon soda or a "Casera" soda (a brand very similar to 7up).
Ingredients:
Agua de Valencia
Valencia is famous for its sweet oranges, and they know how to make the most out of them. Try them on this delicious cocktail!
Ingredients:
Orange juice
White sparkling wine (Champagne or Cava)
Vodka and Gin
Sugar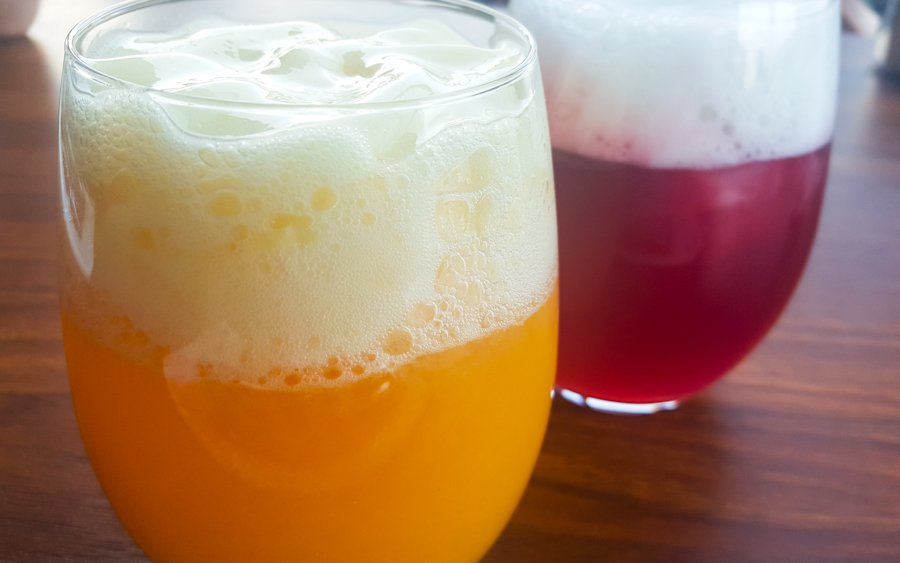 Rebujito
Very typical in Andalucía. The main ingredients are sherry and soda, and thanks to the soda it becomes very easy to drink, but the fortified wine is still there! So you need to be careful with how many of glases you have. Good thing is, laughs are guaranteed!
Ingredients:
Sherry (Manzanilla or Fino)
Lemonade or Lemon Soda
Mint
Ice
Natural Cider (Sidra)
Natural cider from Asturias is very fruity and sweet, it can not be drank directly from the bottle, you need to pour it high enough so that the cider hits the glass to create a misty foamy liquid that must be drank straight away!
If you want to try it, you need to go to Asturias, which is good, because there are great destinations here!
Horchata
This is a sweet drink (non alcoholic), typical from Valencia. It appears like milkshake but it is not, it is made out of Tiger Nuts. It is usually served with 'fartons', a sweet bun. This is one of our recommendations on things to do in Valencia.