Spain can be very hot in summer, especially if you find yourself in the center of the country, where a trip the beach is too long a car drive away. The good news is that there are plenty of hidden sources of water for bathing!
Our top 4 of natural pools for bathing:
Garganta de los Infiernos
This river is in the province of Caceres, 3 hours from Madrid. There is an information center and a parking lot, from which you need to hike 3km uphill before reaching the pools, follow the hiking path that sais "Los Pilones". You would arrive to a small bridge and you can make yourself confortable under some trees if you don't want to stay in the sun.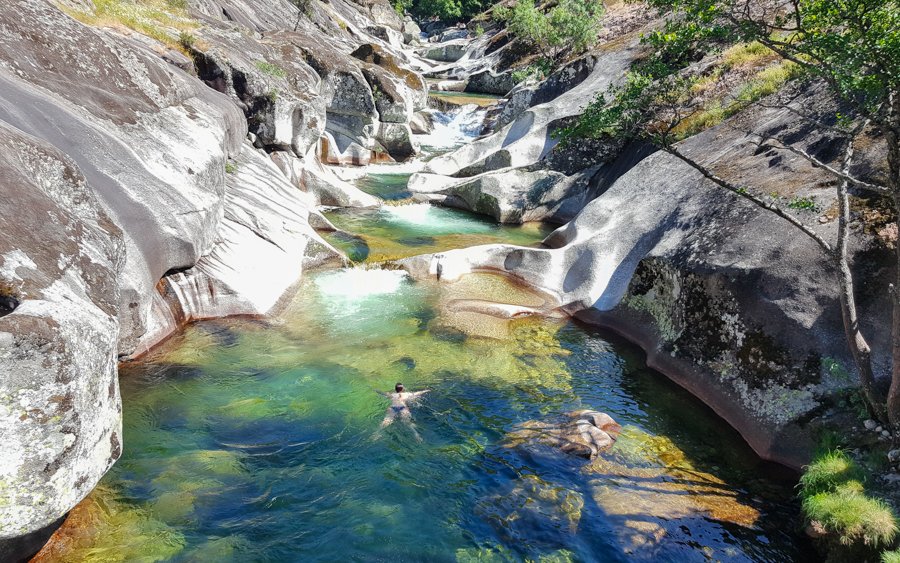 Las Presillas
In the province of Madrid. The water is cold, but there is a big area with grass to sunbathe as well. More information and photos about las Presillas.
Chorreras de Villora
In the province of Cuenca, less than 3 hours from Madrid, there is a long part of the river than can be enjoyed with many small pools and very clear water.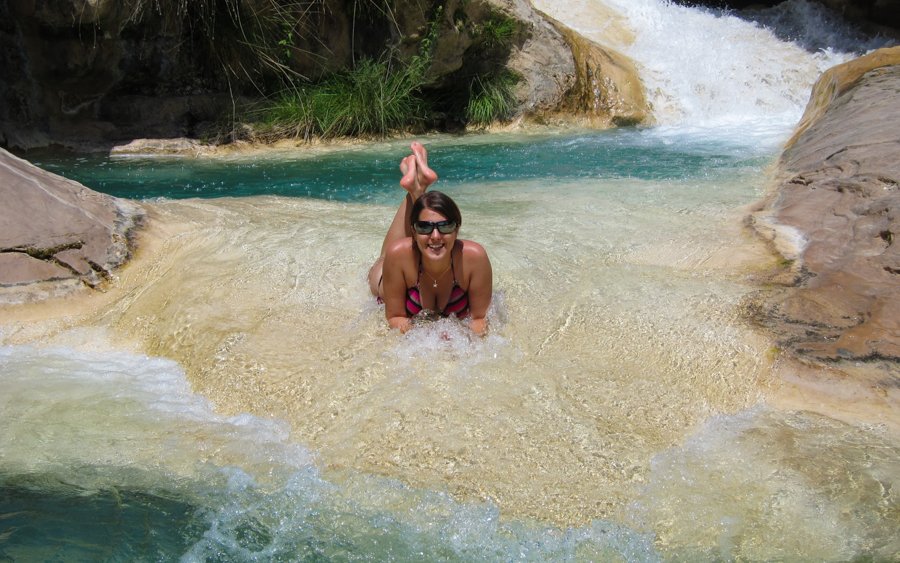 River Beach in Cuenca
Cuenca is a very historical city with amazing monuments, but if you get tired of all the sightseeing you can enjoy the artificial sand beach that they have in the river bend.
Ruidera lakes
In Ciudad Real province. It is also an ornithological destination.
Other great locations for wild swimming in Spain:
Gulpiyuri inland beach (Asturias)
Fuentes del Algar (Alicante)
Font Calada (Tarragona)
Beceite (Teruel): Town with a natural pool (L'Assot) and a La Pesquera beach in Ulldemo river.
A map with many locations for inland bathing areas in Spain:
Rivers, reservoirs, springs, inland beaches…