There is a small town in Asturias called Cuevas, witch means 'caves'. And, as you can imagine, it has a very important cave: La Cuevona.
'La Cuevona' (the big cave) has been traditionally a very important cave for the locals, not for the geological importance, but for transport, it goes through the mountain so they did not have to climb it.
But it is not an artificial tunnel made by mankind, it is a natural cave open little by litle by a small river. This natural cave was used during centuries by locals by foot. And it was later on adapted to the traffic, paving the floor.
The surroundings are very abrupt, with the wide Sella river and the mountains around. So the town was very isolated, and even nowadays it takes long to get there, due to the lack of access by main roads.
Visit the Cuevona
Residents from Cuevas use the cave to get to their house by car. But if you want to visit the cave you need to park your car and cross it on foot. You can park your car here.
It is 300m long (985 feet) and you will enjoy every bit of it.
Geologically talking, It is a karst formation, with the characteristics stalactites and stalagmites.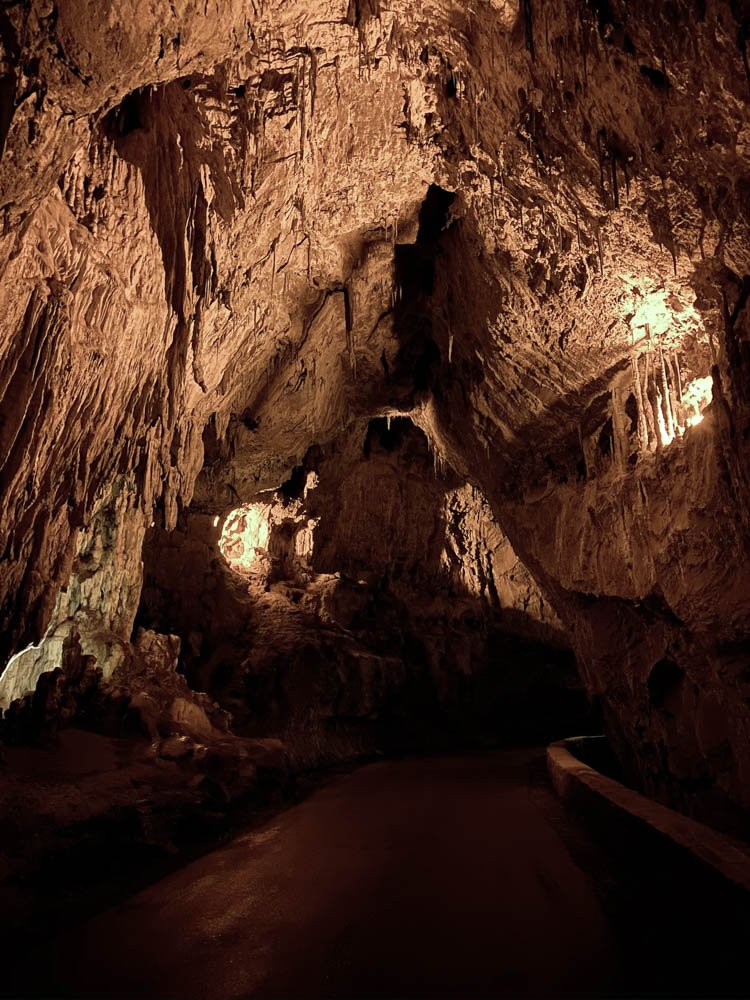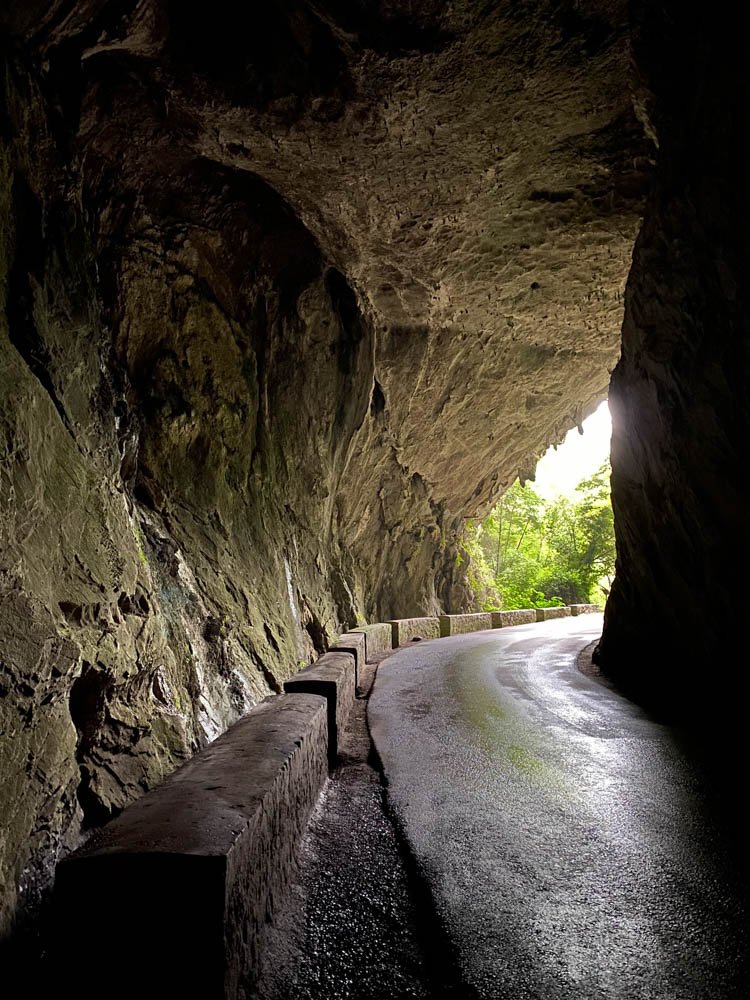 Other things to visit near La Cuevona