The Trail of the Alba River
The Alba River is located in the Natural Park of Redes, a UNESCO Biosphere Reserve.
The trail goes next to the river, surrounded by oaks, hazelnuts, chestnuts and other river vegetation.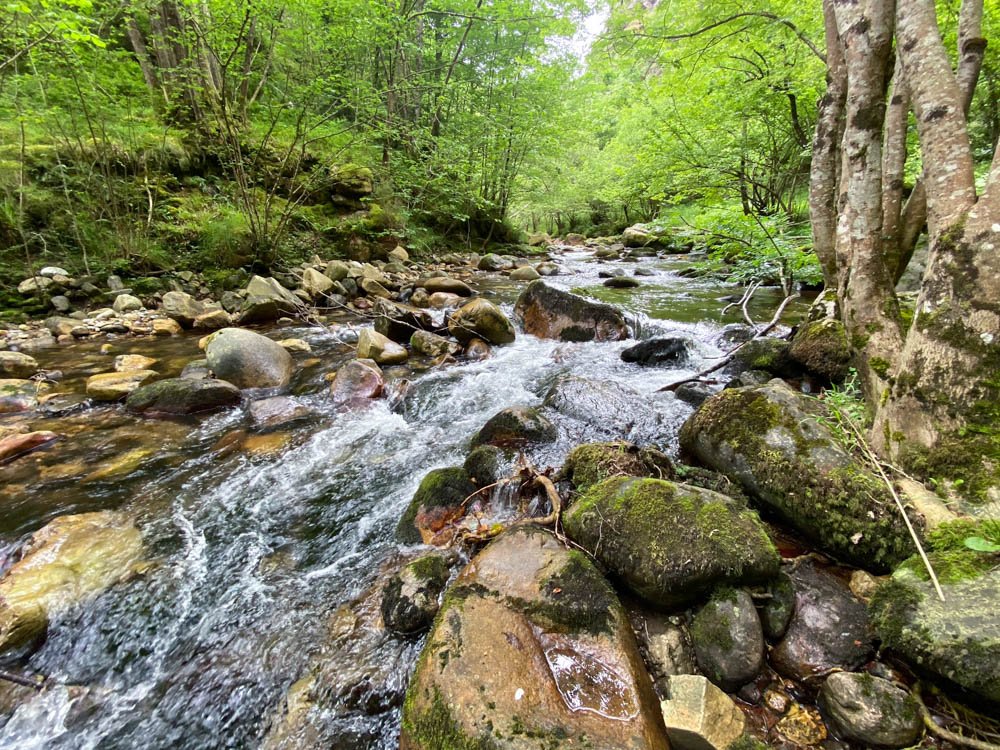 How to get there
The hike starts at Soto de Agues town. There is a big parking lot (see on google maps) where you can park and cross the small town. 
Technical information
The trail is paved and very easy to walk with kids. It is 5.5km long, so 11km (6.8 miles) in total to come back to the car. But you can always make it shorter. All the trail is beautiful so no need to make the whole of it. 
The total elevation gain is 200m (656feet), very homogeneous, no big slopes.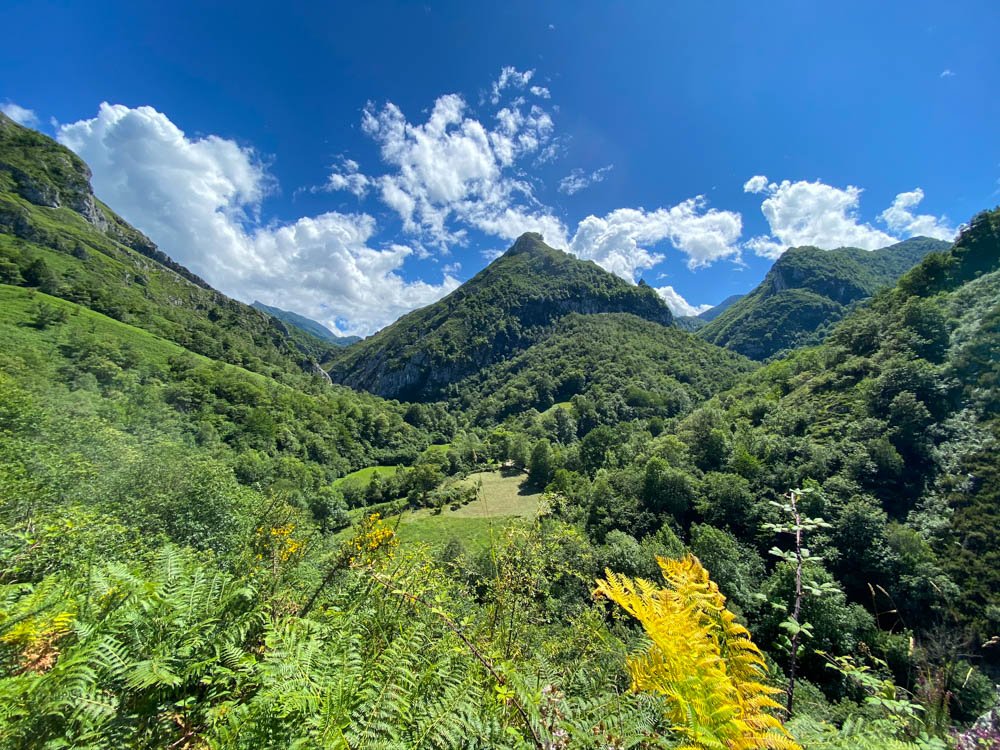 Where to have lunch
At the end of the trail there are picnic tables.  We started the hike very late (getting ready with a toddler you know…) so we had lunch there.
If you finish earlier, once back in the town, there are a few bars. One of them is very famous: 'Molino del Agua', the place is not great to enjoy a good meal, but is an excellent experience for kids. You can fish trouts in their river pool (very easily) and they will cook it for you. 
Map of the Trail
We made this track and uploaded to Wikiloc, here you can see it in more detail, if you download the app you can follow it.
Near this hiking trail