Hoces del Duratón
It's a Natural Park in the province of Segovia. The best views during sunset are from Ermita de San Frutos, you can go there with your car and walk 5min. If you go to Sepulveda first you can ask in the tourist information office for some maps for hiking trails, also some local companies organice kayak tours down the river.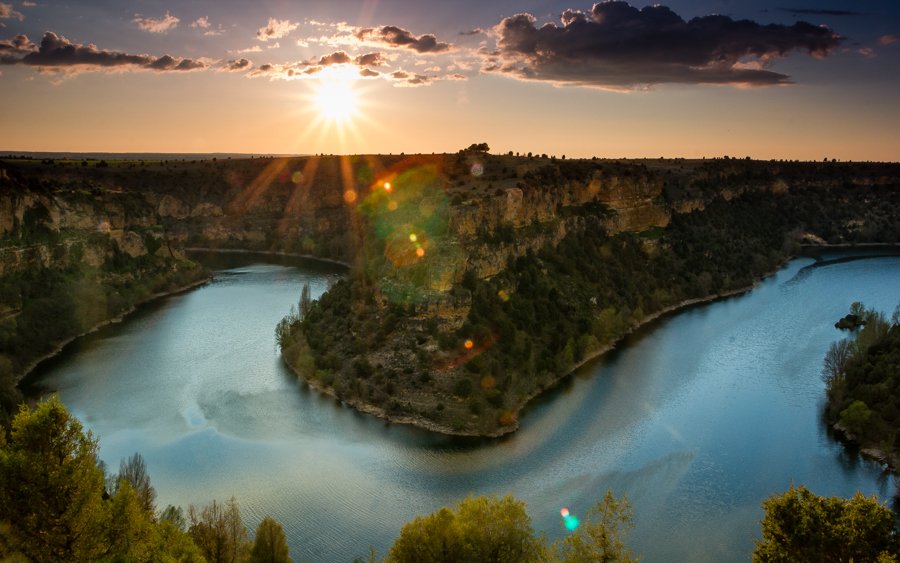 Consuegra
Consuegra is a small town not far from Toledo, it has a a hill with a castle and some windmills like the ones in Don Quixote. During the day you can capture the beaty of La Mancha landscape, and during the night the windmills are illuminated.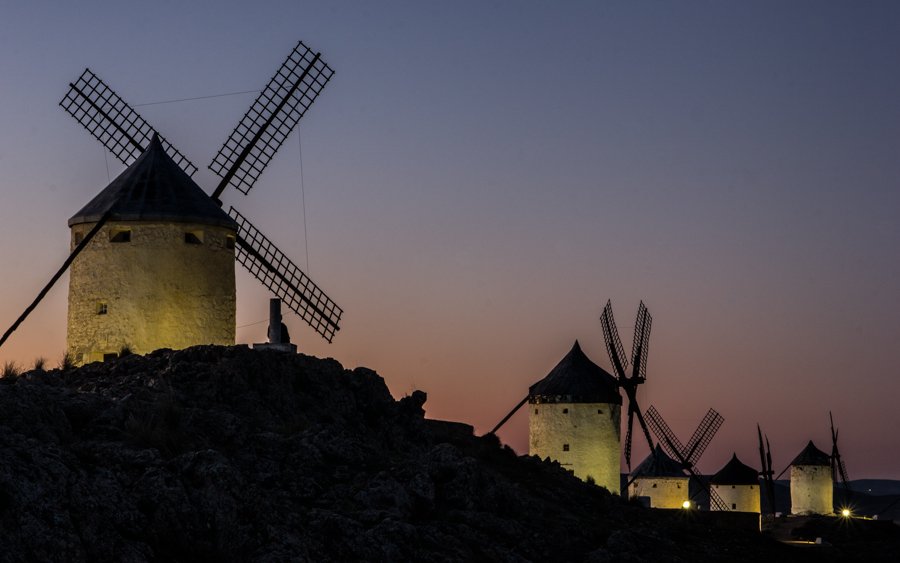 Lighthouses in Asturias
Llastres is a small town in Asturias, North coast of Spain. Asturias has a sheer coastline and many beautiful towns like this. You can go there from Rivadesella (25km) or Gijon (40km), they are also amazing locations to visit. Asturias is perfect for renting a car and getting lost!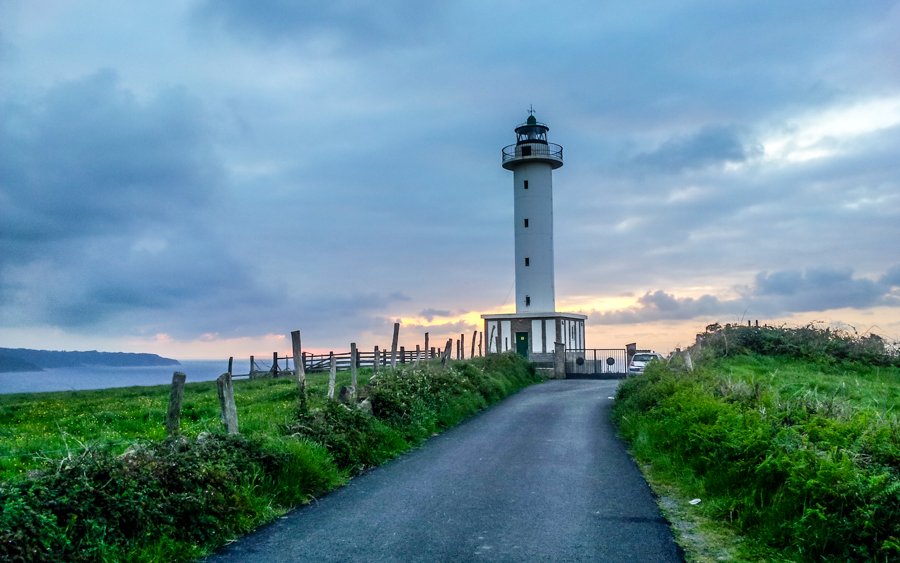 Plaza de España in Sevilla
Seville has many wonders and is one of the cities of Spain on the list of UNESCO world heritage sites. One of the highlights of the city is Plaza de España, with an amazing architecture that gets beautiful colors and reflections during sunset.
Parque de las Siete Tetas in Madrid
Siete Tetas park is a very popular place, it has a few hills and people go there for picnic and night photography. It also has the best views of Madrid, from here you see both the modern part and the old town. It's a complete panoramic of the city!
👉 Read more: Things to do in Madrid