If you've had the please to visit Spain, you were probably very surprised, if you are planning to go, you should get mentally prepared: In Spain we eat lunch and dinner very late.
Late Lunch & Late Dinner
Lunch is never before 2pm and dinner is never before 9pm. And it is more common to have lunch around 3pm and dinner around 10pm.
Families with small children might have earlier dinners, but in some cases is only the children who eat early, leaving the parents to eat alone when the kids have been put to bed.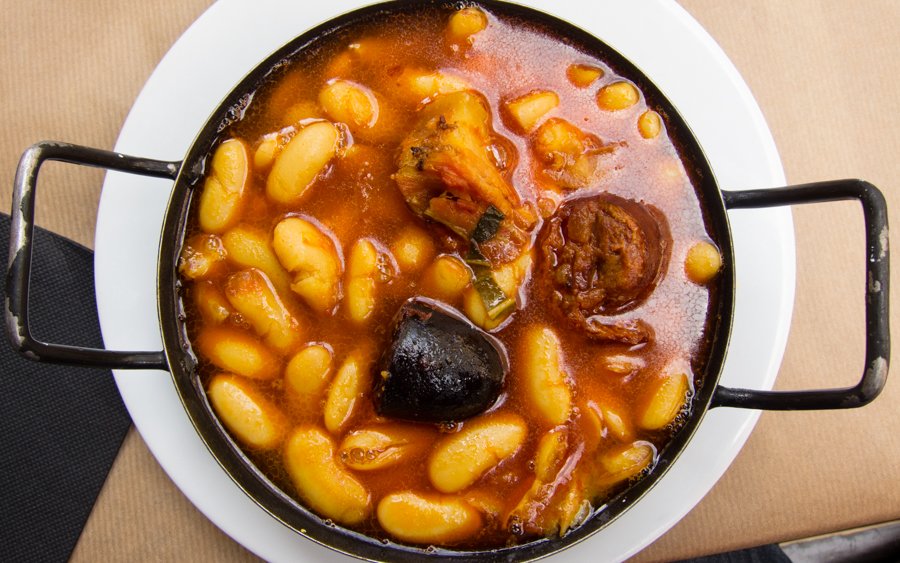 What time do restaurants open?
In touristic areas, restaurants would open their kitchens at 1pm for lunch and 8pm for dinner. In this case you will find only tourists at that time and, by the time you finish your meal, you will start seeing locals coming in.
In the outskirts of the cities, financial districts, industrial neighborhoods etc, where mostly local dine, you might need to wait a little longer to order your food.
Are you not hungry during the long morning?
We typically have some snack at mid-day. We call it 'el aperitivo'. If you are at work it could be just a small sandwich or some fruit. But if it is on the weekends, it is typical to go to a bar and have a tapa (what are tapas?).
Breakfasts are not very copious, read more about typical Spanish breakfasts. And then lunch is the main meal in Spain, usually we eat a lot more than for dinner.
How late do we go to bed?
Given that we have dinner between 9:30pm to 10:30pm. We either go to bed with a full stomach, or we we to bed very late. Either way it's not very healthy, personally I prefer the culinary routines of our northern neighbours, having dinner and lunch earlier in the day! It is usually the latter, we go very late to sleep.
What time do we go to work?
Typical office time is from 9am to 6pm with one hour break for lunch. So, considering that in big cities it can take you up to one hour to get to work, a lot of people don't sleep much. There are many studies that reflects that Spaniards sleep much less hours than the average person in Europe.
Wrong time zone: late sunsets and late sunrises
Geographically we are located at the same longitud than Greenwich (UK), so our time zone should be GMT/GMT+0. But, we are in the +1h during winter, and +2h from April to October. We are in the "wrong" time zone.
This means that sunrise and sunset is always very late. And I think this has something to do with the fact that we have lunch and dinner so late.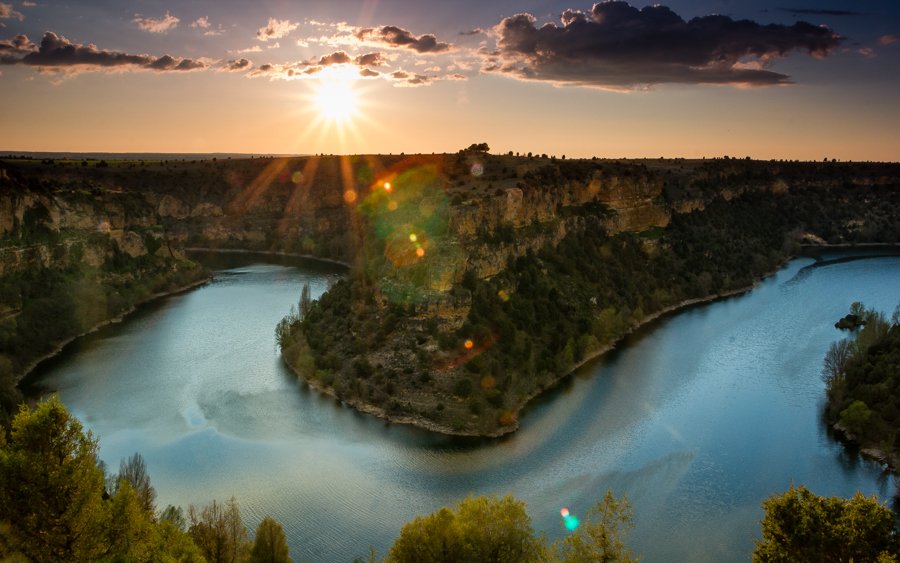 When in Rome… eat late too
Ok, so it is probably not the best for you health to eat dinner very late. But if you are on vacations in Spain, I recommend you to try our 'tapas' at mid-day, so that you can wait a little longer for lunch, like that you'll probably have more options for local restaurants.